Our staff rocks. All of our employees have been with us long-term and we rarely use day labor. We ask "why" all day long (it gets annoying, for sure) and we consistently "do what it takes." We are always improving our processes. To put it simply, we always work hard. Even when we are playing basketball. Of course, it helps that we know we are always only 20 cups of coffee and some expired snack foods away from the weekend.
Britt Dutcher
A serial entrepreneur who often answers her child's question "Mom, did you always know you wanted to be in warehousing?" with "it was either that or be a ballerina," Britt started Grayland in 2011 in her garage. When her neighborhood association denied her request to add on an additional 50,000 s.f., she moved into a commercial warehouse space in Franklin, Tennessee.
The Nashville Crew
As you can tell, we only hire good-looking people.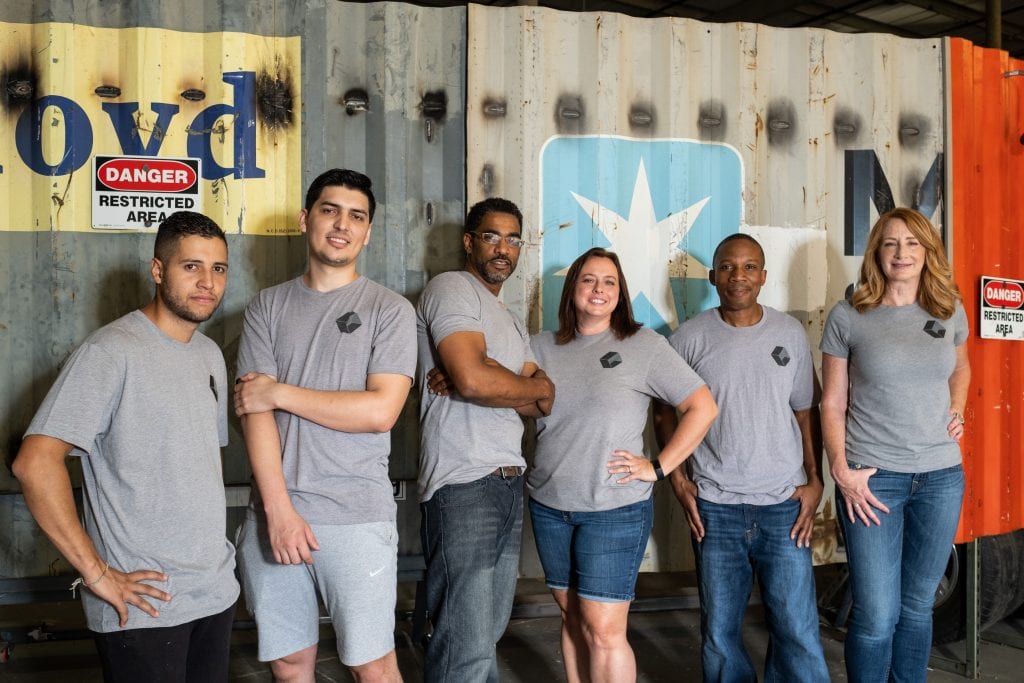 The Charlotte Crew
Here too